Believe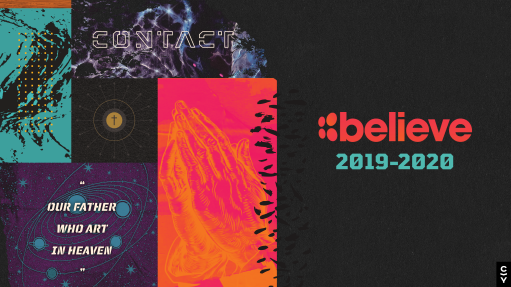 CIY Believe | Feb. 21-22 | $99 | 6-8th Grades
Believe is a high-energy weekend event for Junior High students only. It is structured specifically for Jr. High students and is packed with powerful worship and teaching from God's word.
FOR ALL 6-8TH GRADERS
It's a weekend event produced by Christ In Youth, an organization that has been putting together age-intentional events all over the world for more than 50 years (you can check out their website at www.ciy.com/believe). It takes place in a large auditorium, where we will worship alongside tons of other students. It's literally an experience they'll get nowhere else. It's also one of the safest and most well-organized events for students in the country!
Theme
The theme this year is CONTACT. The God of the universe wants to make CONTACT with us. He wants to impact our lives through this wonderful thing called prayer. But what is prayer? How does it work? When should you do it? What words should you use?
Believe's CONTACT tour will help young people better understand the amazing gift of prayer and how it can make an impact on their lives.
DETAILS
This years event will be at Northern Kentucky University in Cincinnati Ohio. Friday, February 21 & 22.
The cost is $99
Students will need extra money for lunch on Saturday and anything else they may want to purchase at the CIY store or give for offering.
We'll be home around 7pm on Saturday.