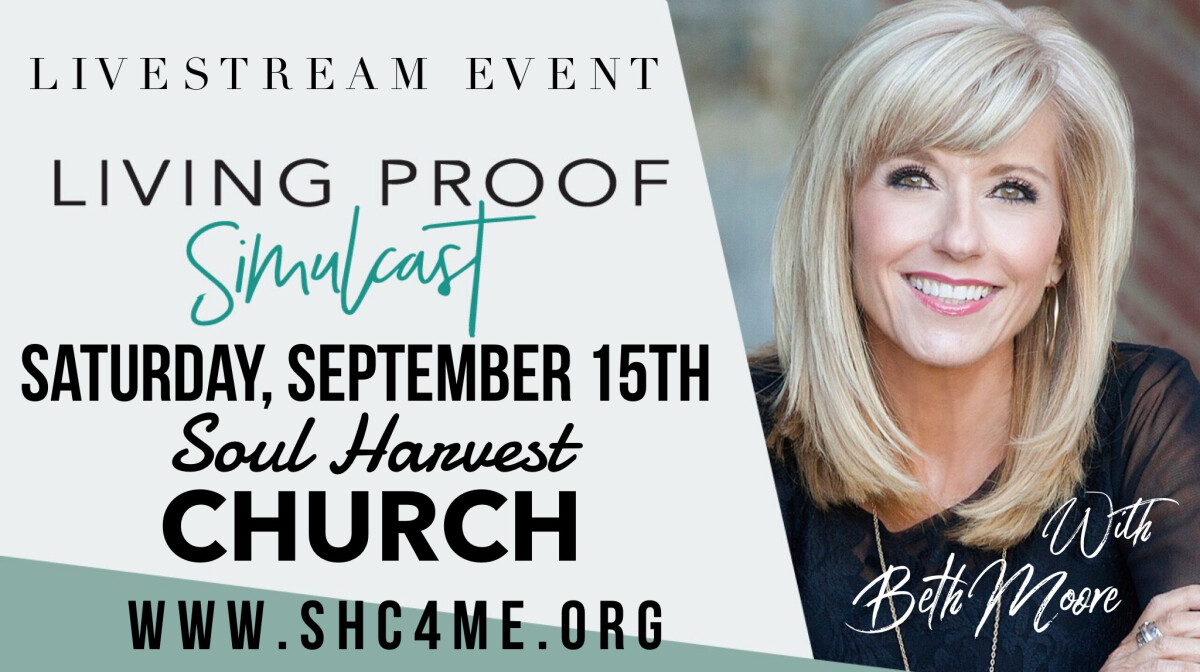 Saturday, September 15, 2018, 8:00 AM - 6:00 PM
Northview Women's Ministry is planning to attend the Living Proof Beth Moore Simulcast at Soul Harvest Church in Cloverdale, IN.
The event is on September 15. Meet at Northview at 8:30am to ride together to Cloverdale. Plan to return to Northview 6pm. There is a cost of $25 to cover the event and lunch.