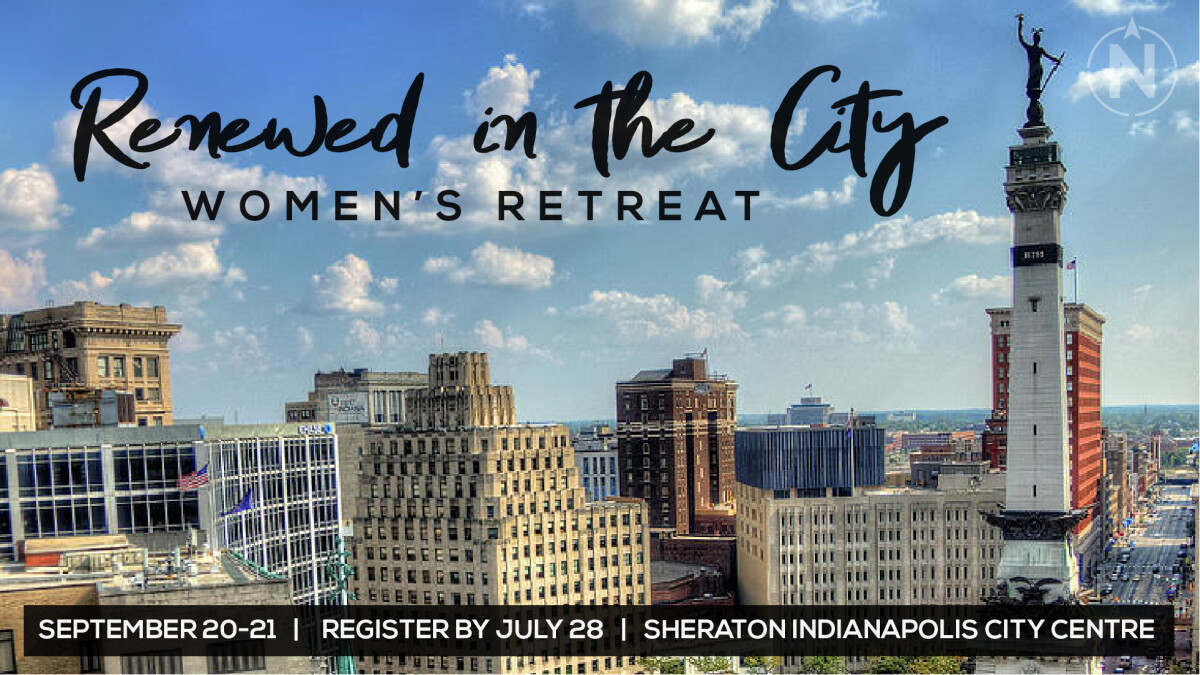 Friday, September 20, 2019, 6:00 PM - Saturday, September 21, 2019, 4:00 PM
Renewed in the City: Women's Retreat –
Ladies, join us for a night away downtown Indianapolis at our Women's Retreat! The retreat will be September 20-21 at the Sheraton Indianapolis City Centre. Check-in begins at 5:30 pm on Friday and the retreat ends at 4 pm on Saturday. Our main speaker will be Anne Wilson – ministry leader from Traders Point. There will also be worship led by Misty Schwartz, discussion, evening hang-out time, and a chance to get out in the city.
Cost is $85/person with 4 women per room, $125/person with 2 women per room, or $55/person if you will not be staying overnight.
There will be a cap on the number that can attend, so sign-up early. For questions or more details about the retreat, stop by the Kiosk in the Café or contact Teresa Land at .