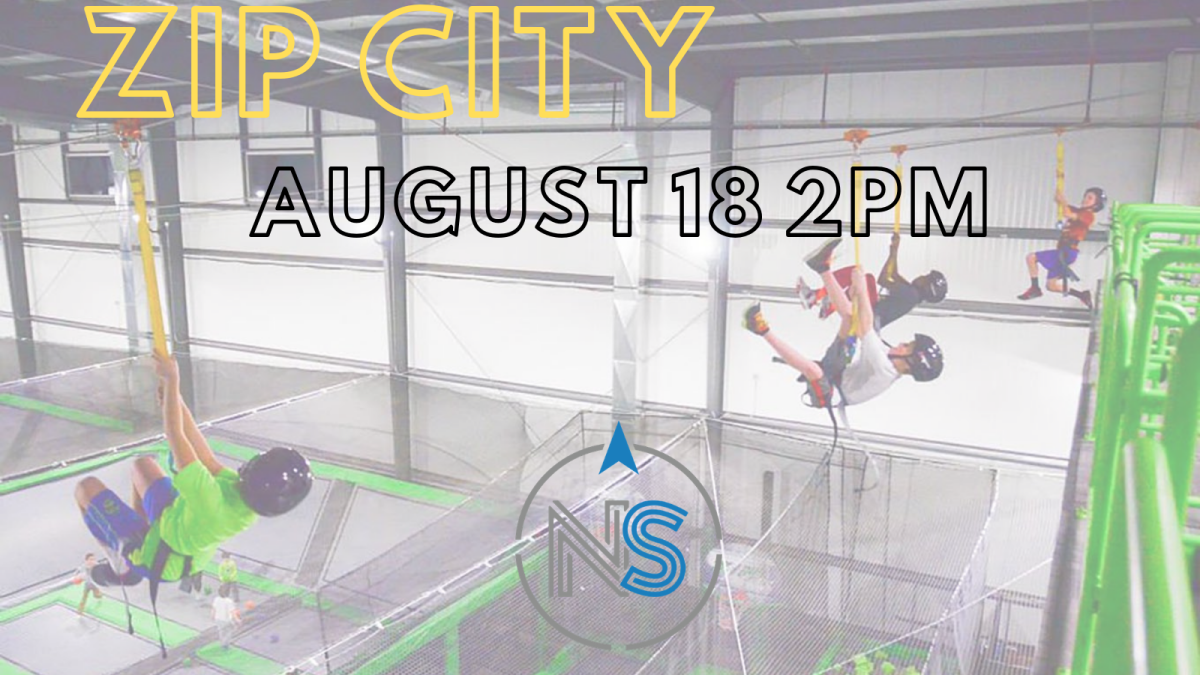 Sunday, August 18, 2019, 2:00 PM - 6:00 PM
We're going to Zip City Sunday, Aug 18th!!!

Zip City https://zipcityusa.com/indianapolis/ has an indoor zipline park, trampoline park, trampoline dodgeball, laser tag, rock wall and a ropes course!

We'll meet at the Student Center by 2pm and bus there and back. We'll return around 6.15pm.

Cost is $25 to Northview. They have a concession stand there if they want to eat, otherwise we won't be eating.

Everybody must fill out a Zip City online waiver before going. Here's the link: https://zipcityindianapolis.pcsparty.com/sign/
In addition everybody must fill out a NCC online waiver. However, if your student has already filled it out for 2019, they don't need to again. If they went on a CIY Believe, CIY Mix or CIY Move trip they've already filled it out. Here's the link for the NCC waiver: https://northview.ccbchurch.com/goto/forms/35/responses/new

Feel free to invite friends to go with us, but make sure they fill out the waivers.